Black levels tool output in digikam after upgrading to 2.6
I tested the 2.6-rc version of digikam and found that the levels tool offers a black window instead of proper output.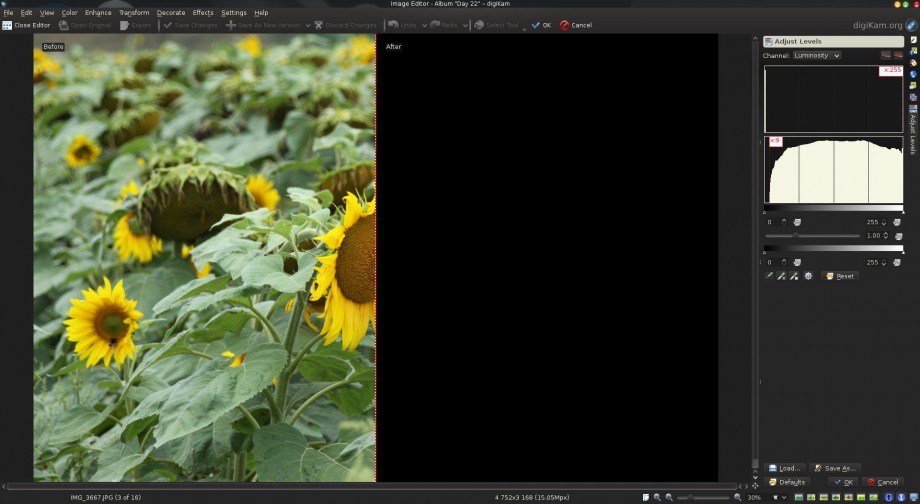 First I thought it's a 2.6 issue so I reverted to my 2.5.0 stable version. No luck. I then thought it's because some updates I ran for Slackware (I'm using current64) Not having any luck I opened a bug, thankfully the digikam developers were quick to reply: https://bugs.kde.org/show_bug.cgi?id=299755
To be short the issue will be fixed for 2.6.0 stable but until then edit ~/.kde/share/config/digikamrc and remove the [adjustlevels Tool] config group.